5170 Sepulveda Blvd, Ste 210 Sherman Oaks 91403
9530 Imperial Hwy., Suite G
Downey, CA, 90242
PERFORMANCE SPORTS AND SPINE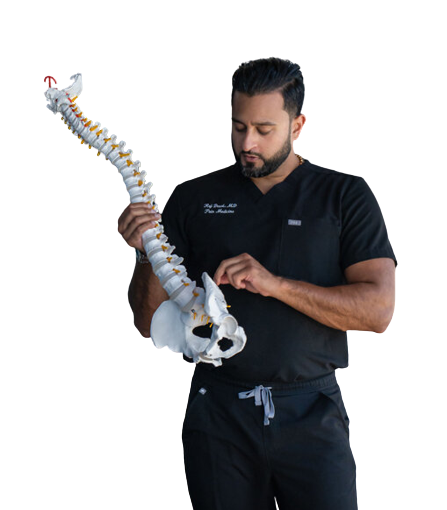 Led by Dr. Raj Desai, Performance Sports And Spine offers a range of services including physical therapy, medications, and interventional treatments to help patients find relief from their pain and return to their best life. The team at Performance Sports and Spine is committed to providing personalized care and support to each patient, working with them to develop an individualized treatment plan that meets their needs and goals. If you are in need of pain management, don't hesitate to contact Performance Sports and Spine to learn more about how they can help.
Thank you for considering Performance Sports and Spine for your pain management needs. We are dedicated to providing the highest quality care and services to help you manage your pain and improve your quality of life.

If you have any questions or would like to schedule an appointment, please don't hesitate to contact us.

Performance Sports and Spine Locations:

5170 Sepulveda Blvd, Ste 210
Sherman Oaks 91403

9530 Imperial Hwy., Ste G
Downey, CA, 90242

Phone: (424) 301-7090
Email: admin@drrajdesai.com

Office Hours:

Monday: 9:00am - 5:00pm
Tuesday: 9:00am - 5:00pm
Wednesday: 9:00am - 5:00pm
Thursday: 9:00am - 5:00pm
Friday: 9:00am - 5:00pm
Saturday: by appointment only
Sunday: Closed


We look forward to treating your your pain and improving your quality of life.